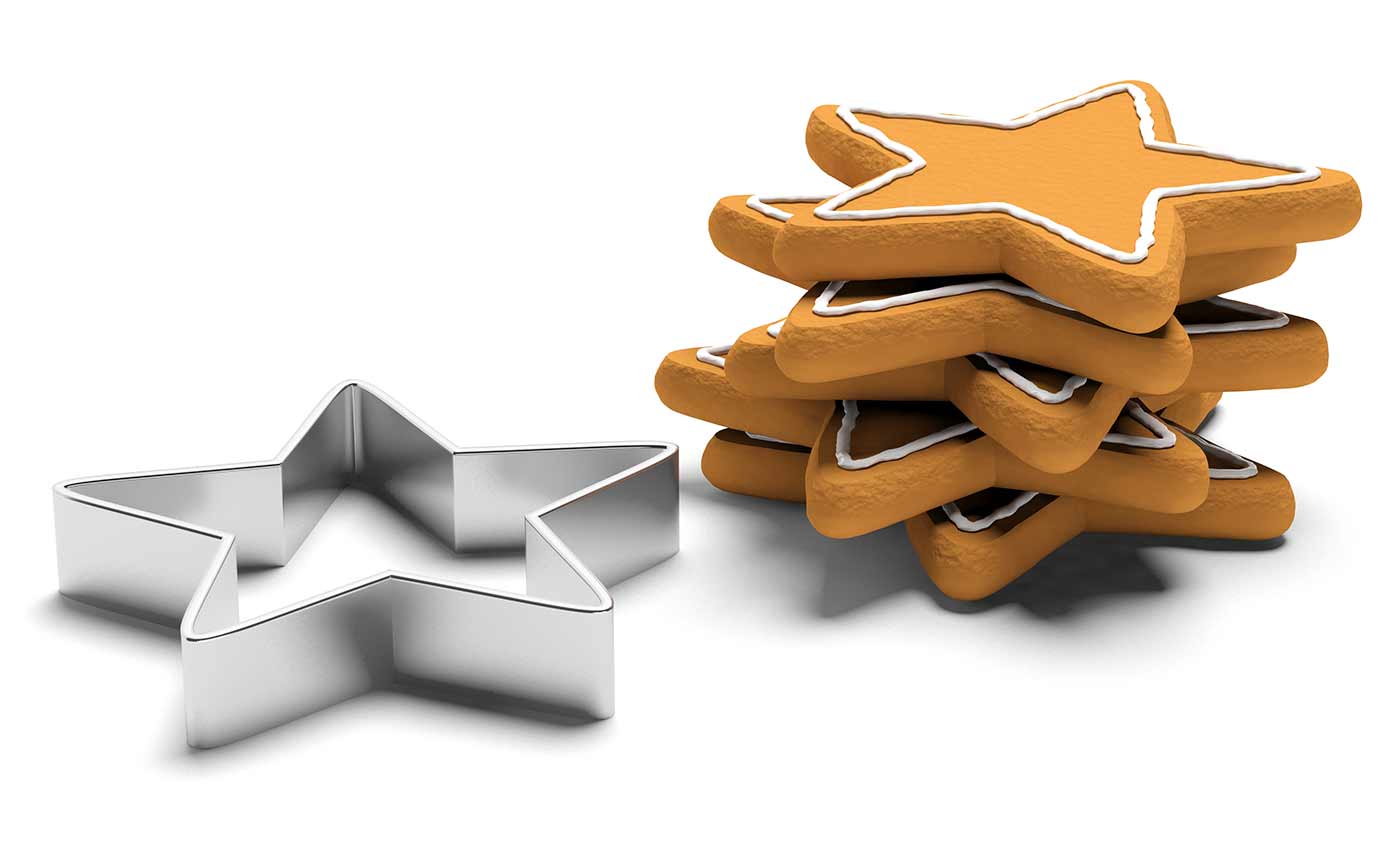 To me, when I see that a business has a heavily outdated, dysfunctional, sluggish, and/or a cookie cutter website – that indicates to me that the company is either clueless or careless with their brand. If that's the image that they are willing to portray, then what other lapses in their product/service are they also clueless or careless about? It is for this reason, that I am less likely to do business with that company – not to mention reviews.
When it comes to your brand – image is everything. At first, how people perceive you can be more important to your brand than the quality of the products and services you may actually provide. That's not to say that quality isn't important. However, we all know that first impressions can be the difference between a long-lasting business relationship or just being skipped over for a competitor.
Cookie-Cutter WordPress Themes
One of the most common complaints that I've heard about WordPress is that most WordPress websites look the same. That's a valid point because most WordPress websites use cookie-cutter themes.
The most popular WordPress theme on ThemeForest.net is Avada. To date, it has well over 500,000 purchases. There are plenty of other themes, both paid and free, that have massive adoption as well – some more, some less. It's no wonder as to why there might be similarities amongst most WordPress websites.
Many of the WordPress themes available provide some form of customization. Often times this will include configuring variations of:
Color
Page layout design
Header design
Sidebar placement
Typography/fonts
However, in the end, these minute changes aren't enough to create differentiation, let alone be unique.
Page Builders
There are plenty of page builders available on the market today. While they may differ in the level and ease of customization, the basic premise is the same – provide a user interface for managing the placement of content on a page/post without messing with code.
The benefit of page builders is that it gives greater control of the design decisions and changes to people who otherwise would need to hire a professional.
The disadvantage of page builders is that it gives greater control of the design decisions and changes to people who otherwise would need to hire a professional.
Design isn't just about aesthetics. It's about the strategic placement of content and elements that helps lead the visitor to a desired action through thoughtful UX/UI design principles predicated on maximizing conversion potential. Having the ability to hatchet your way into a design on the basis that it is "pleasing" to you is likely to hit your business where it hurts the most – conversions.
Furthermore, there is an undeniable increase in load time of the website because of the additional resources that page builders include on every page – just to render the content.
Page load time is part of the overall user experience, and a slow website will lead to a poor user experience. This is why Google has included page speed as part of the metrics on how it ranks web pages.
Child Themes
What about child themes? For those who do not know – a child theme inherits the design and functionality of the parent theme (a cookie-cutter theme), and allows overriding the parent theme on specific aspects of the design and/or functionality. In other words, it is up to the discretion of the designer/developer on how much customization will go into transforming a cookie-cutter theme into something relatively unique.
The primary benefit of a child theme is the ability to make changes and modifications without being overwritten whenever there is a software update to the parent theme.
If one were to successfully transform a child theme into a completely unique design, then there would be no need for the parent theme. The whole point of the parent theme is to serve as the base upon which the core design and functionality are utilized into the child theme.
Regardless of how much customization of the design goes into a child theme, the end result still requires the parent theme – a cookie-cutter theme.
Custom WordPress Themes
Cookie-cutter themes like Avada are popular because they try to appeal to a broader audience of people by being a "multipurpose" theme. Multipurpose themes try to be all things to everyone, and include a myriad of features, elements and resources – essentially bloat. Often cookie-cutter themes will require the installation and activation of additional plugins just to allow the theme to render – more bloat.
This bloat can impact page load time negatively – which again, leads to a poor user experience, and therefore, poor Search Engine Optimization (SEO).
Custom WordPress themes are built from the ground up with a specific design and functionality in mind. This means that only the absolutely necessary resources are included into the theme – reducing bloat, and therefore, reducing page load time.
When you start from scratch on a website design, you have more flexibility with how things are laid out because you're not trying to fit within the limitation of a cookie-cutter theme or a page builder. Design elements can be placed wherever makes the most sense for conveying the message and conversion potential.
The same is true for the functionality. A theme shouldn't require a myriad of plugins just to render – including page builders. A theme should only include what is absolutely necessary, and nothing more. It should work within the WordPress framework, and nothing more. It shouldn't degrade the user experience, but enhance it.
Be an Original
Your brand deserves to be an original – not seen before, not easily replicated, and not cookie-cutter.
Don't let your brand fall victim to a bad first-impression.
Improve the user experience, conversion potential, and page speed with a custom WordPress theme that is tailored to your specific business needs.
At Loud Sky Media, we go the extra mile to create original custom WordPress themes that improve the user experience, and your brand. Contact us today to discuss how we can help give your brand a great first impression!