Project:
Reggie Vinson
Once in a while a dream comes along that touches the heart like no other.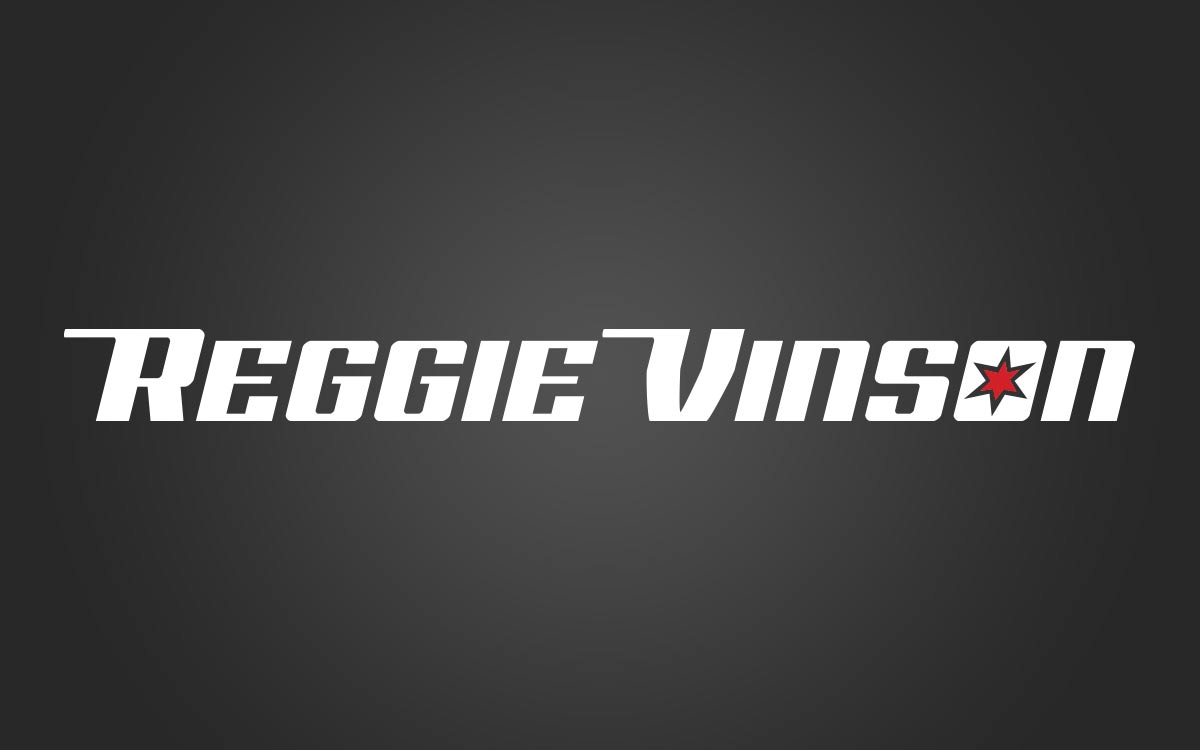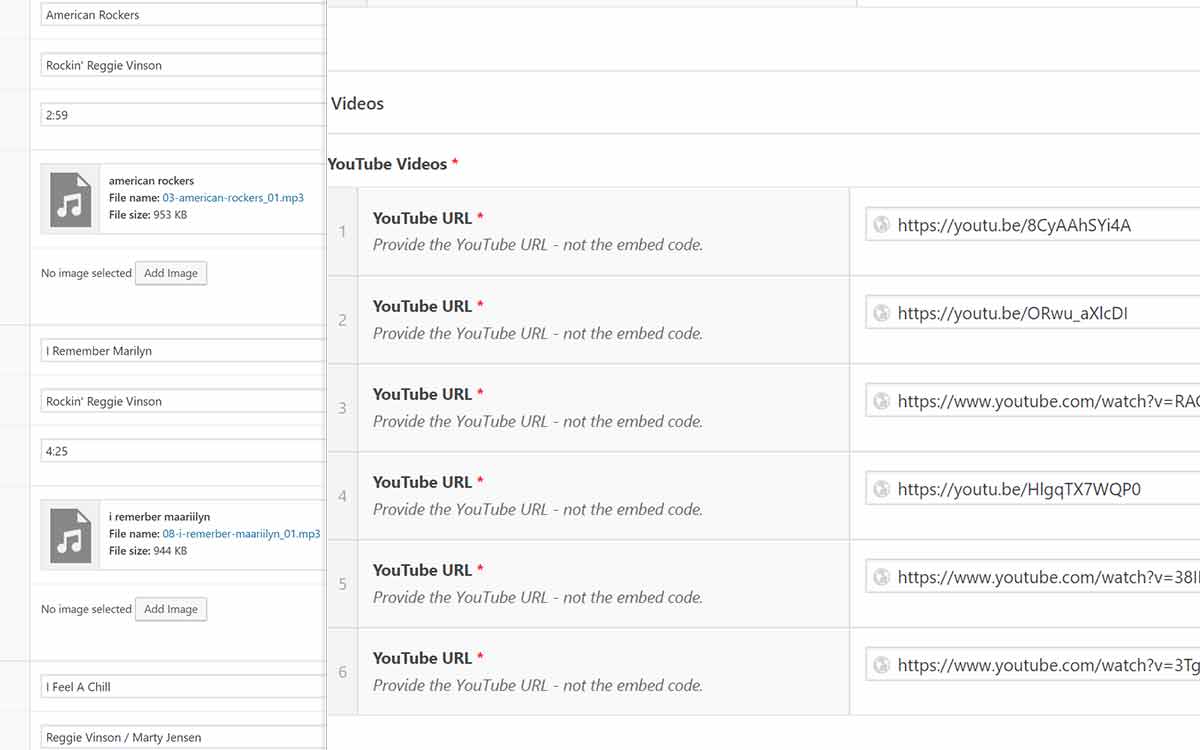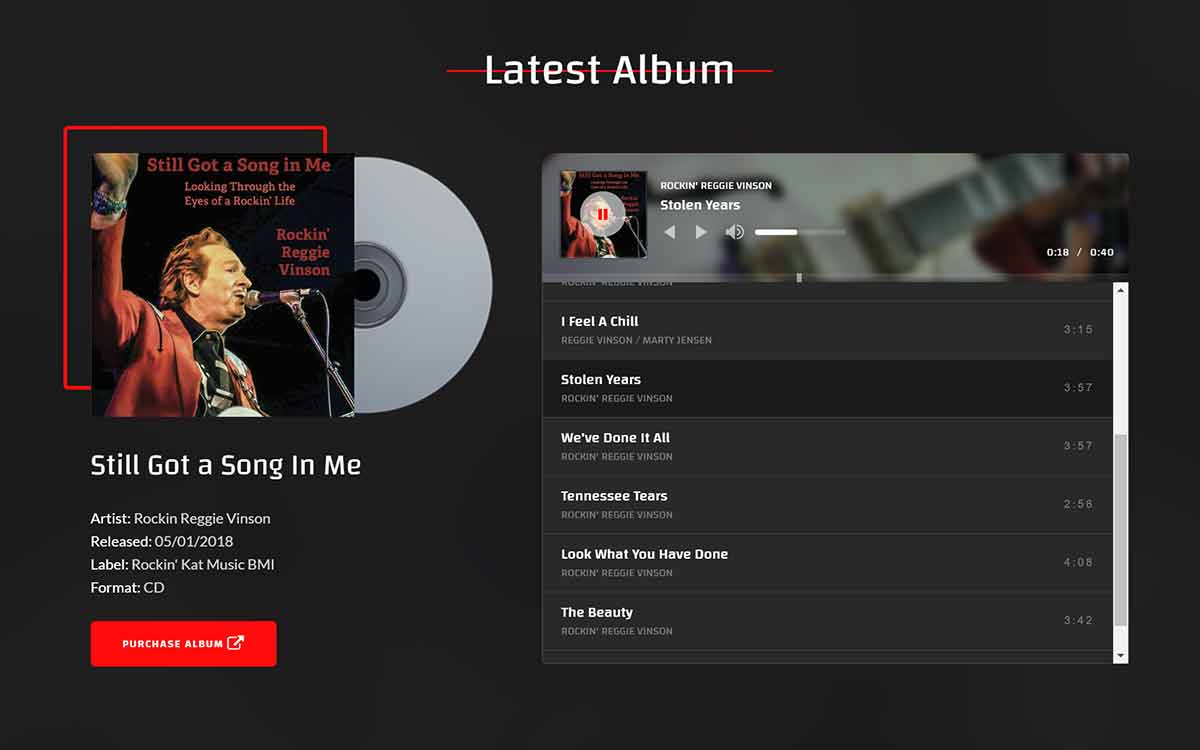 About the project:
Rockin' Reggie Vinson has worked as a guitarist, background vocalist and co-writer with Alice Cooper, among many others. Reggie and his manager and partner in life Kat approached us to redesign their outdated website. They had a specific set of requirements:
Be one page
Showcase the latest album
Promote the newly published autobiography book
Display a gallery of images
Show a video library
Have a call to action for the existing merchandise store
Have a form for requesting a booking
And above all, for the love of God – look rockin'.
No problem. We've got you.
Project Details:
Client: Reggie & Kat Vinson
Result:
We've started with a rockin' custom responsive WordPress theme design. The logo was also custom designed for this website, and in vector format for infinite scaling for printing. The navigation allows for easy jumping around the page to the desired section, and each section will highlight when scrolled to.
In keeping true to our core philosophy, we have built in a ton of configurable options and settings to empower the client to easily manage every aspect of their website with little to no technical acumen.
The website integrates with YouTube to pull the embed code for videos. Adding and ordering videos is as simple as pasting in the video URL and dragging and dropping the order around.
The album section actually plays MP3 previews of 40 seconds in duration. Just like the video section, the album section is extremely simple to manage and update.
We've hit all the right notes with this one, and Reggie and Kat are ecstatic with their new rockin' site.