Project:
Middle Class Millionaire Plan
A modern landing page and multifaceted marketing campaign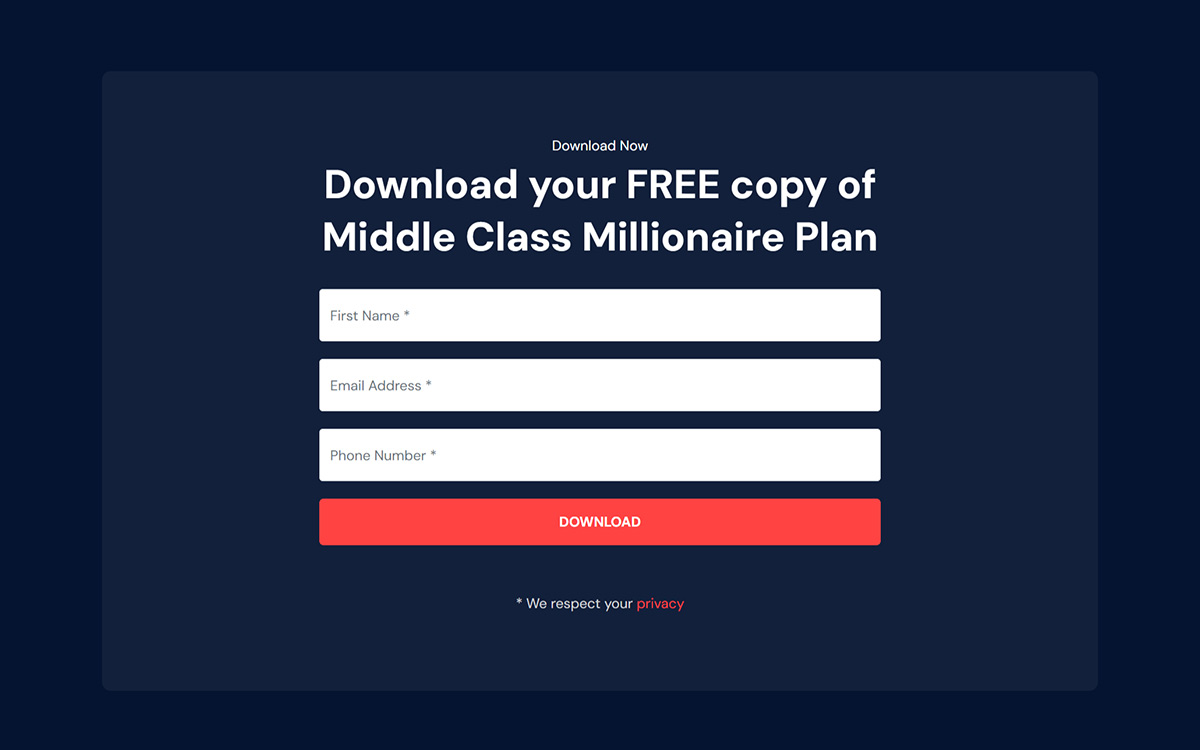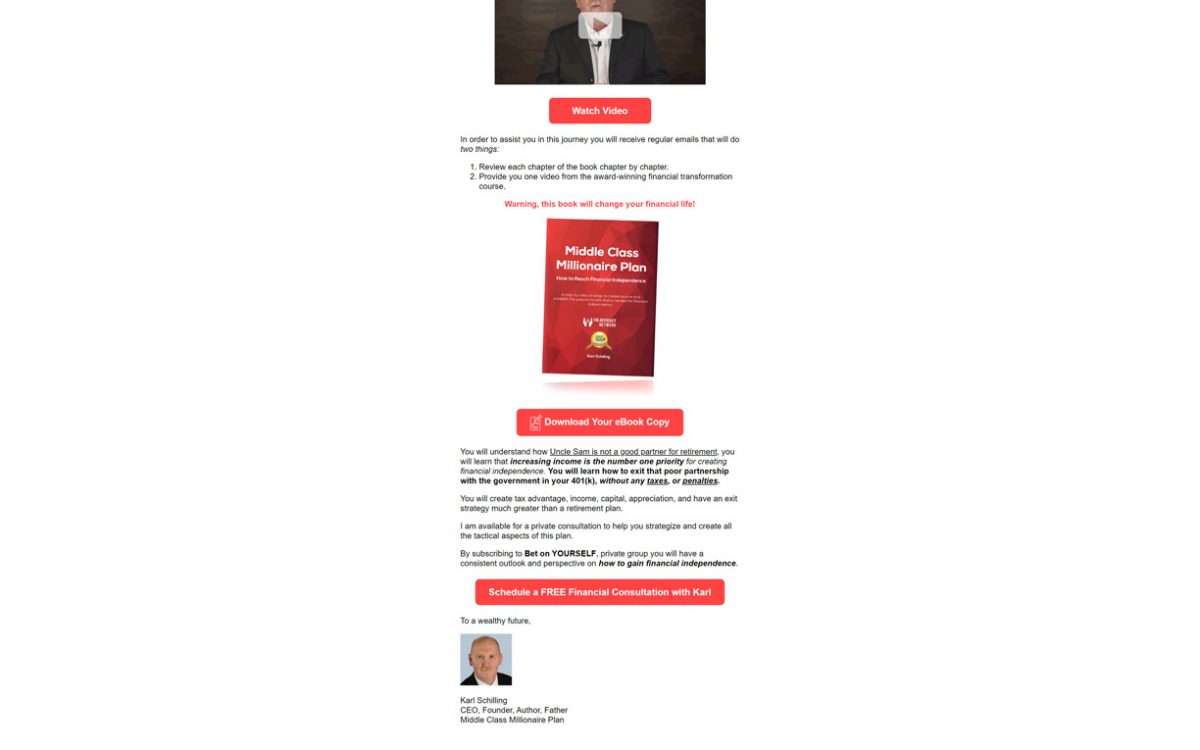 About the project:
Karl Schilling is a Certified Financial Education Instructor and an author of 3 acclaimed books. Karl reached out to Loud Sky Media to build a landing page for one of his most recent books – Middle Class Millionaire Plan.
The Middle Class Millionaire Plan book teaches you the secrets of how to reach financial independence, and he's giving it away for free. The landing page is part of a lead generation campaign to get Karl consultations with a powerful lead magnet. When someone signs up for the book they will receive an email with a link to download. Over the next 8 weeks, Karl will send an email as part of a drip email series summarizing the chapter highlights in case people didn't have time to read each chapter.
The landing page is a custom WordPress theme with a one-page layout design. The book cover design was refreshed by Loud Sky Media. The lead form contains a custom integration into two ESP's. One for the drip email campaign, and one to tag the contact as having downloaded the book in another ESP for prospecting. Tagging the contact ensures they stop receiving prospecting emails as they already converted when they downloaded the ebook.
Setting up the prospecting and lead drip campaign series was more involved than simply signing up for an account with an ESP. For the prospecting campaign, a VPS server was setup with an EMA that ties into an ESP via their API. 20,000 contacts were purchased through a data vendor based on the desired demographics. A warm-up process occurred, and then we were off to the races! Additionally, a Facebook traffic campaign also drove traffic and leads to the landing page. Additionally, the email creatives were meticulously crafted for conversions and coded to render in all major email clients.
Project Details:
Client: Karl Schilling
Result:
The campaign generated numerous qualified leads and phone consultations. Karl's ultimate goal is to close leads on the phone for his consulting business where he will walk people through each step of the process to fulfill the Middle Class Millionaire Plan.