Project:
Michele & Group
Powerful Booking System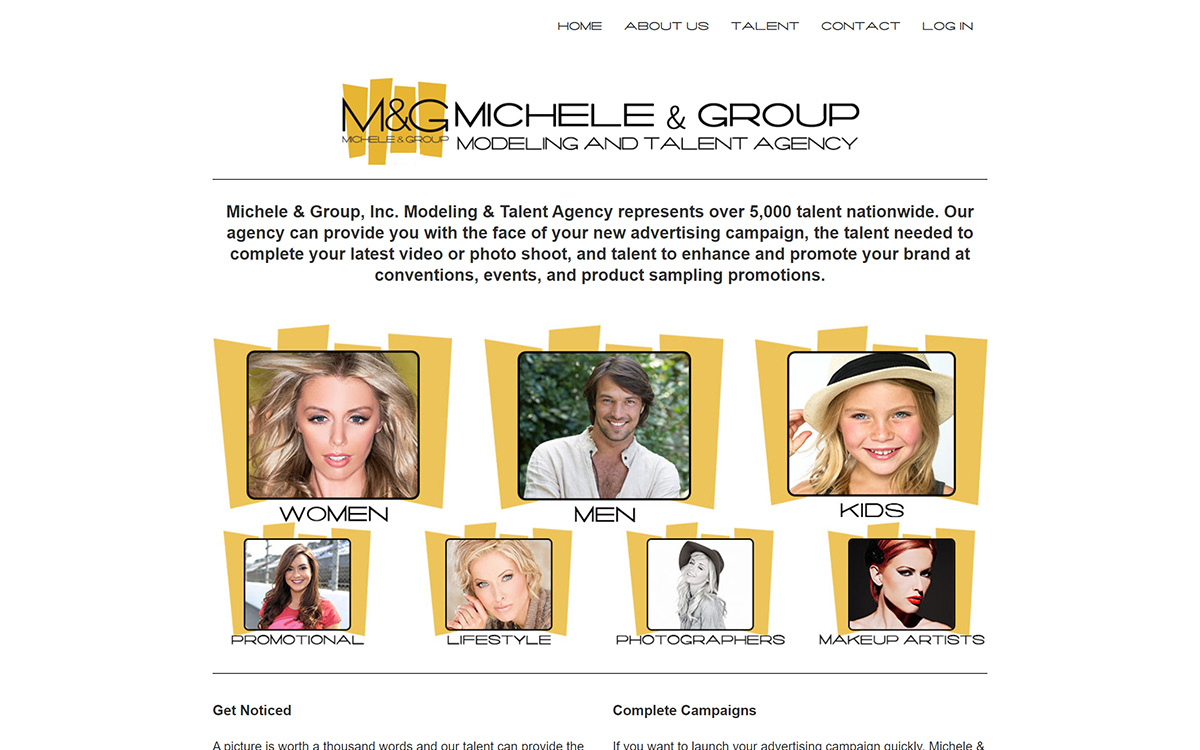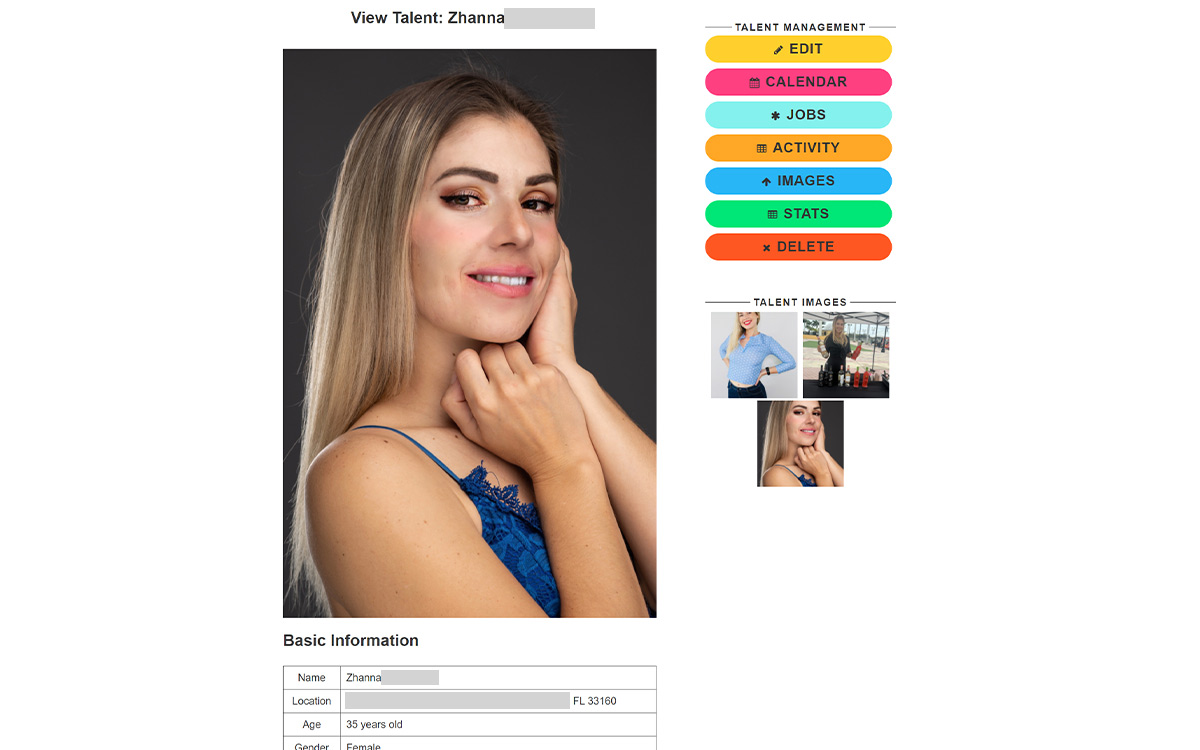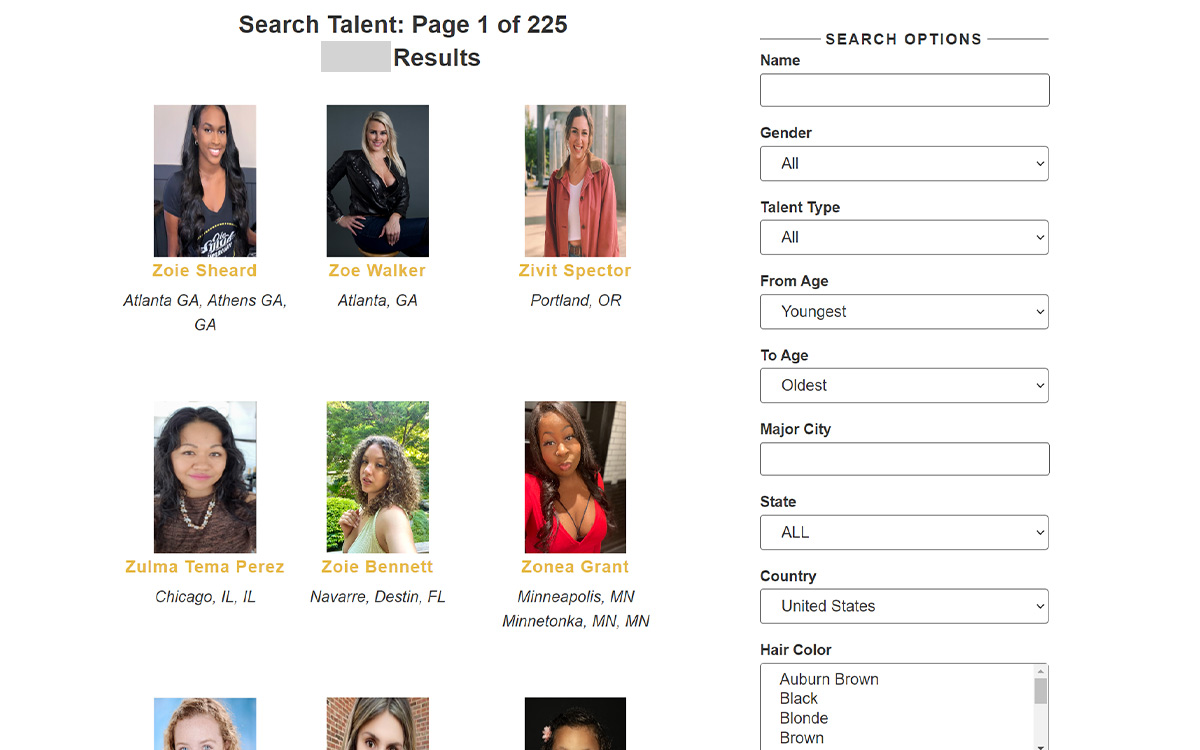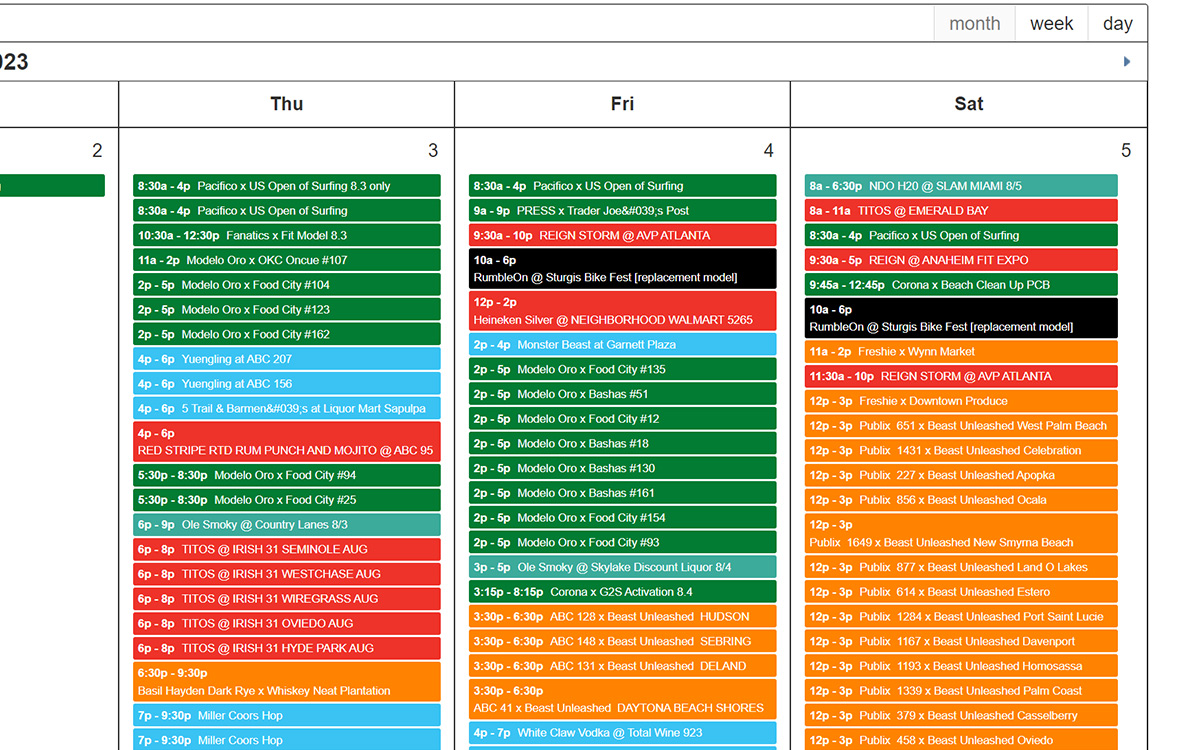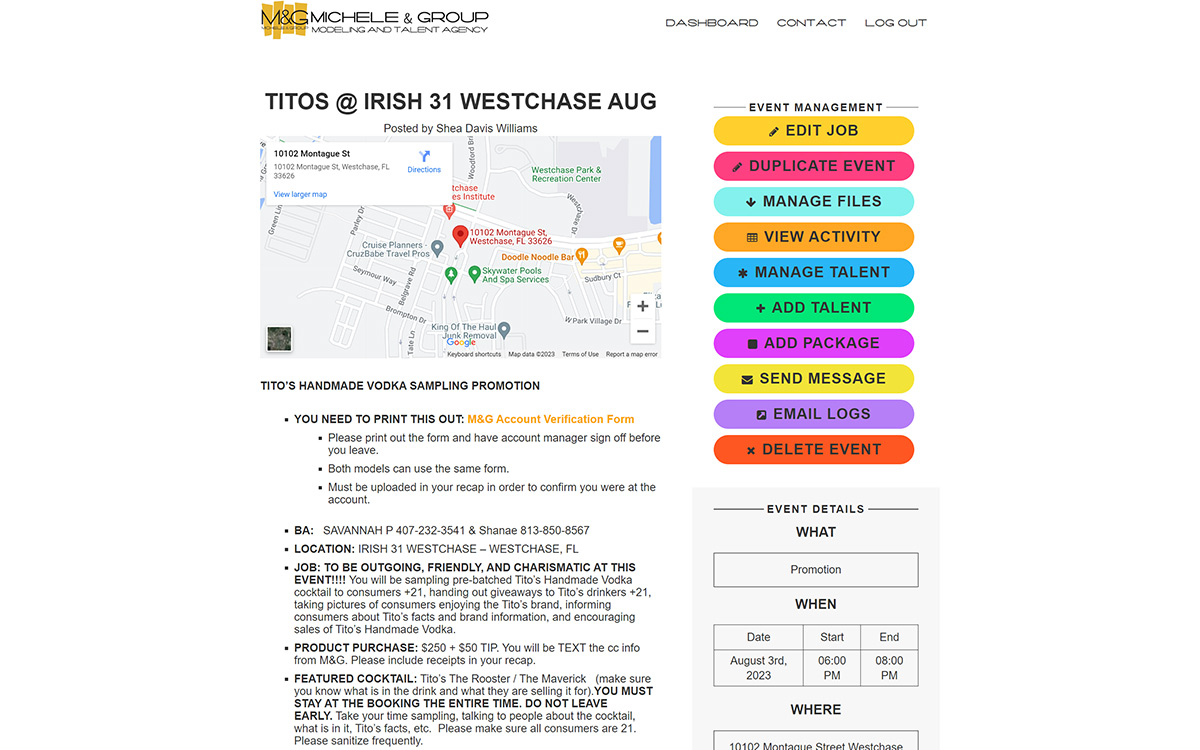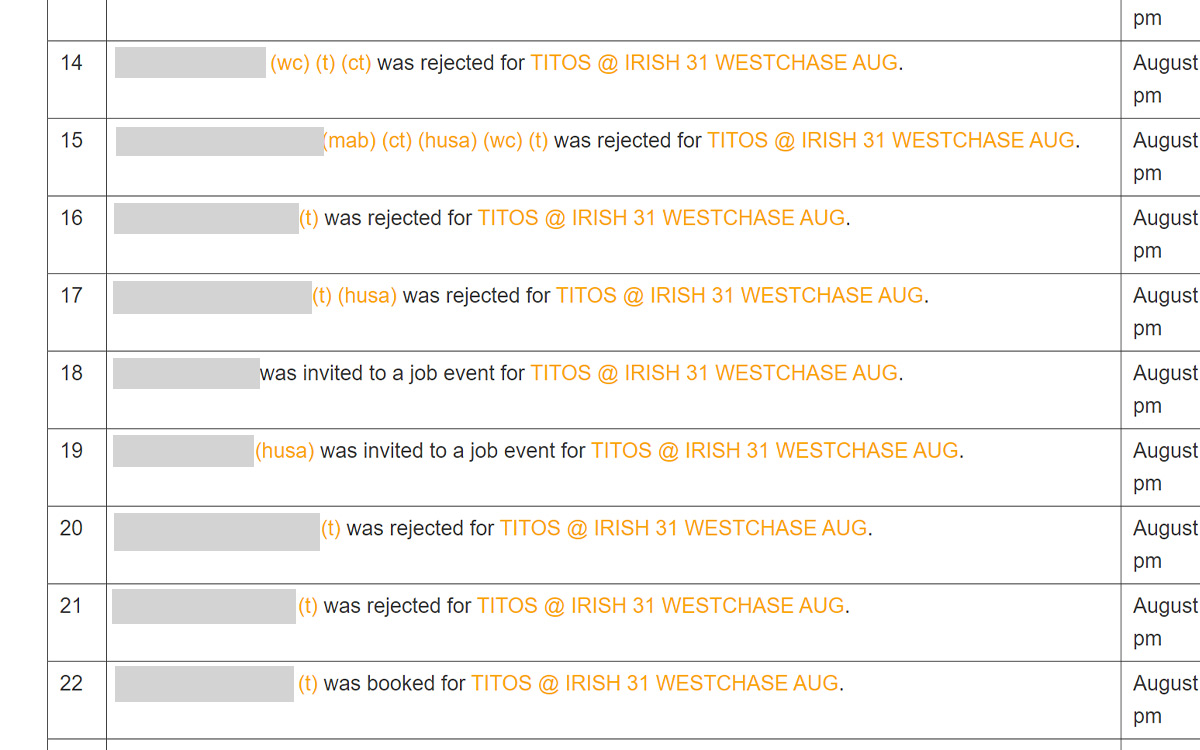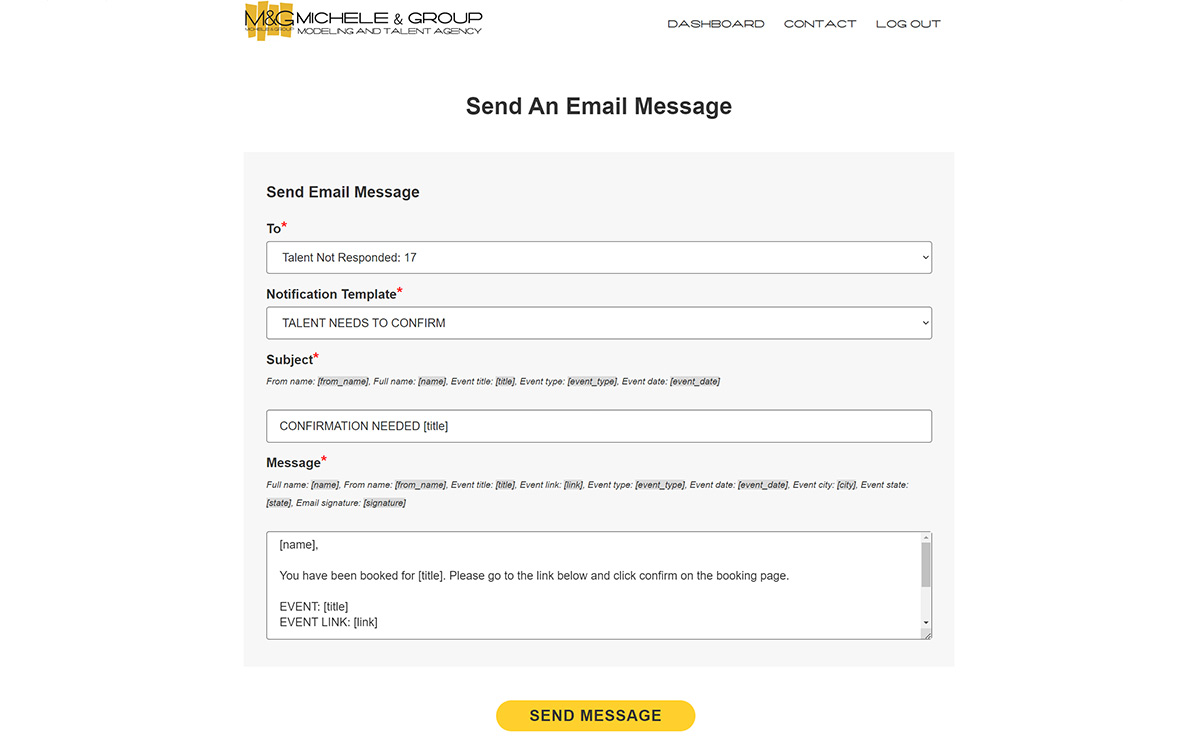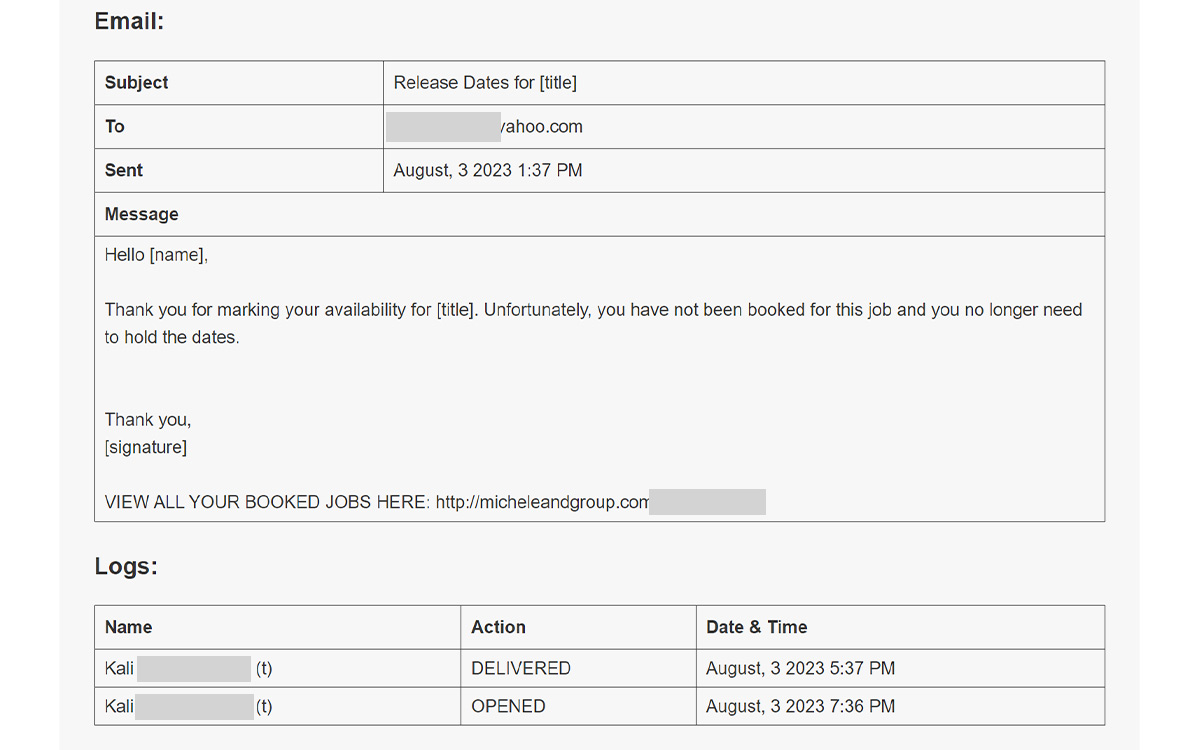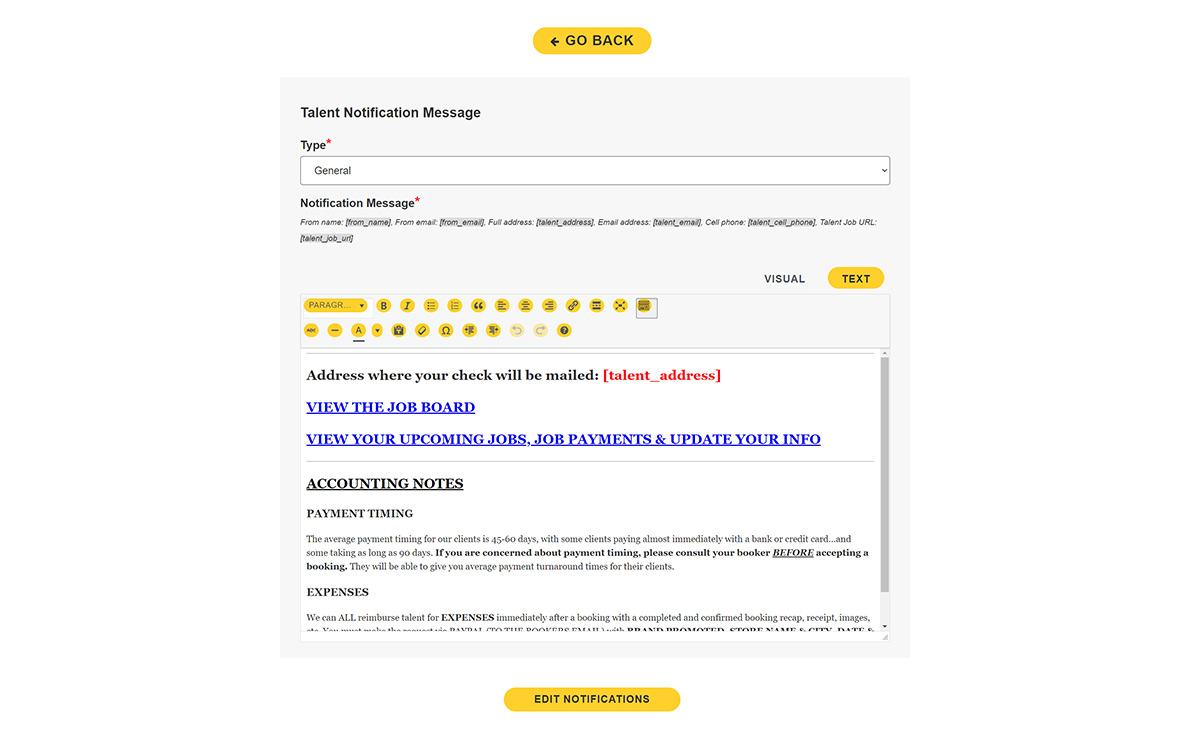 About the project:
Michele & Group is a large national talent agency that matches models/talent with client jobs. This is a powerful talent booking system that allows multiple bookers to have their own clients and invite from the pool of available talent. Talent can be invited to jobs and confirm availability.
Project Details:
Client: M&G
Result:
This system is the backbone of the modeling agency. There are hundreds of jobs that are managed through this system every month.