Project:
Best Return On Investment Leads
Effective lead generation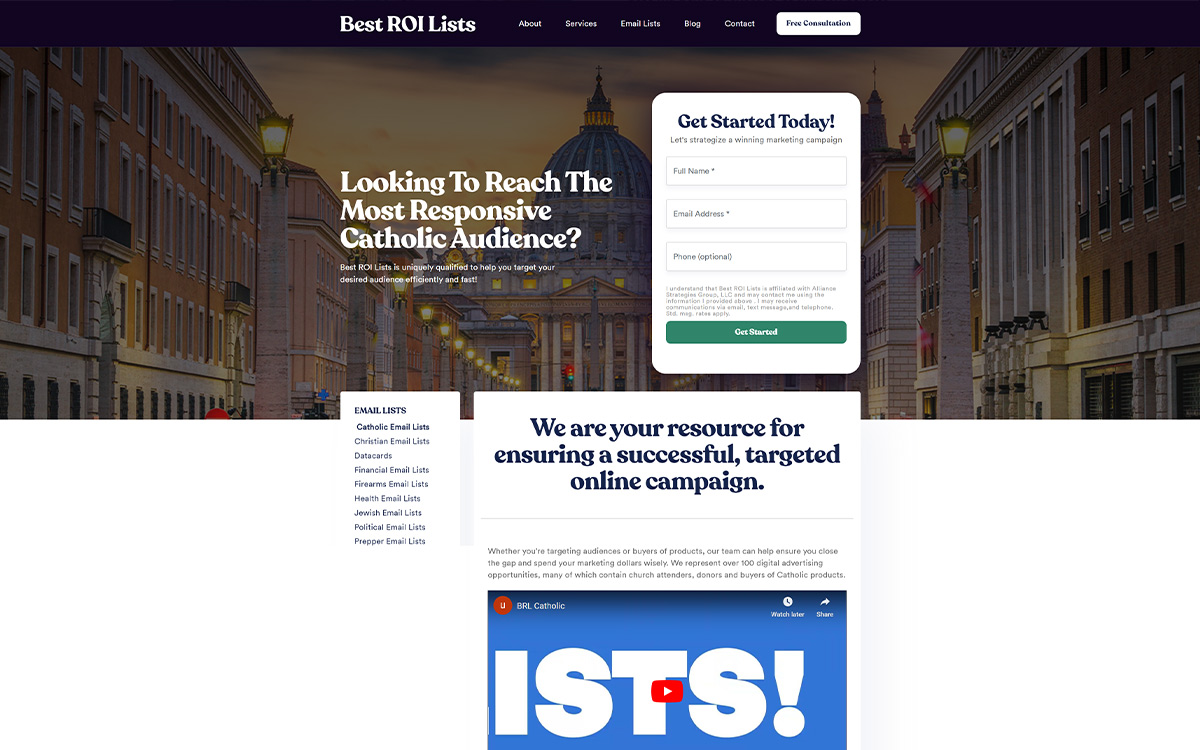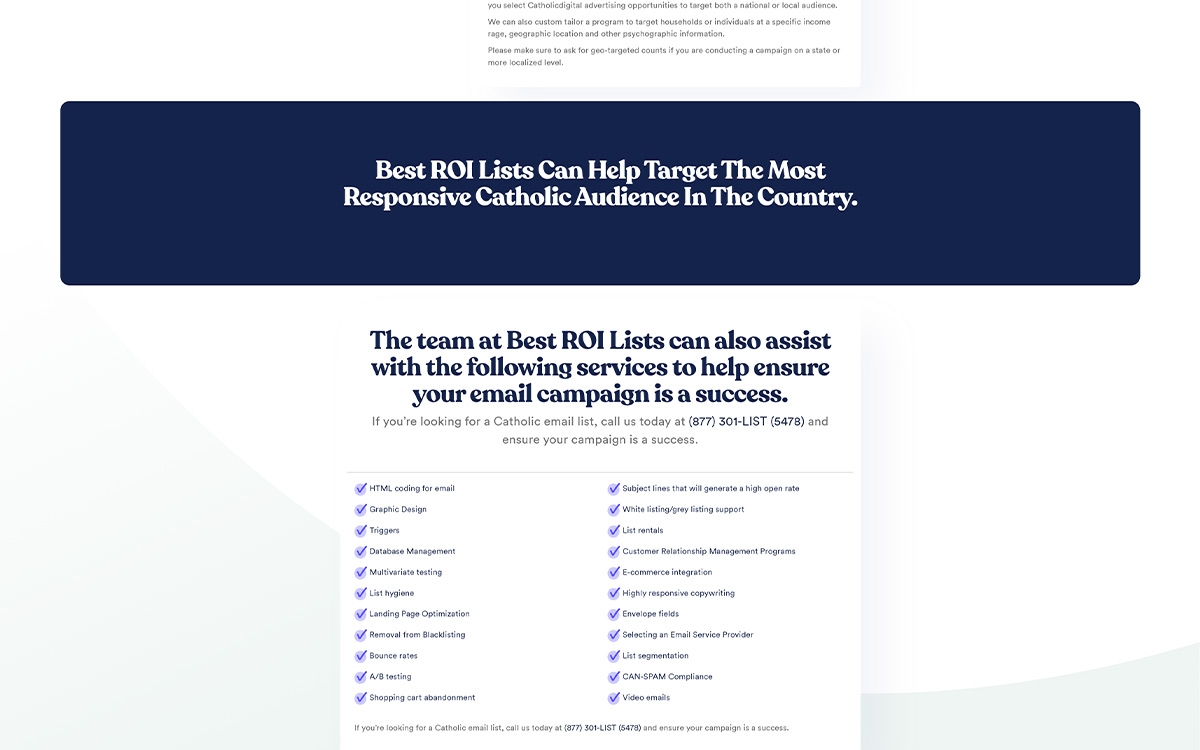 About the project:
Loud Sky Media was subcontracted to redesign a lead generation website that specializes in renting a variety of email lists and subscriber demographics. The website needed a myriad of lead capture forms to integrate with the Zoho CRM. This is a custom WordPress theme with integrations into Zoho.
Result:
Leads are consistently rolling in.