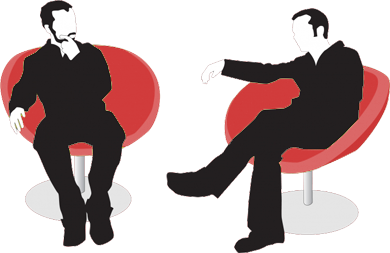 So you're thinking of adding a website or updating your current website?  Where does it all start? This might seem like a very complex and overwhelming process, but really it's not.  The main design principle and belief we follow at Loud Sky Media is designing and creating a website that will capture and sustain your customer's attention.  Our primary focus is to find out what your customers want and like then design from there. Your input in the design process is absolutely necessary and highly encouraged.   Our network of experts has reviewed thousands of websites and understands what works and what does not.
Here at Loud Sky Media, we like to work with many different platforms. We have found that WordPress is by far the best overall platform for a few simple reasons:
WordPress is a tried and true content management system.  What does this mean for you?  Well for starters you are spared the cost of building your own site from scratch. There is an entire industry built around the WordPress platform providing integrated products and services.   If you don't believe us check out the WordPress Wikipedia page.  There are a multitude of website themes available for people who want to add their own creativity and customization, without building an entire site.  WordPress is designed around a couple of core concepts.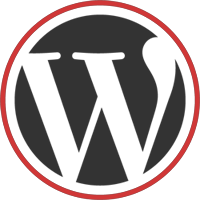 First is content. WordPress was designed for content!  A business needs to talk about what they do, how they do it, and why they do it better than anyone else. You want to engage your audience while maintaining fresh and creative content.  Nobody likes revisiting a website only to see stale, outdated and irrelevant  content.  Did we mention that WordPress is really easy to use?  We can easily teach you how to operate the user interface, so you can quickly add or edit content whenever you want.  No need to pay someone to hit the publish button, really it's that easy to use.
Secondly,  WordPress offers open architecture.  Open architecture means the code or "backbone" of the website is not locked down,  but freely available for web designers to change as they see fit.  There is no limit to what can be designed.  If you can think of it, then it can be designed and displayed in WordPress.
Thirdly,  is plugin architecture.  Think of this as an almost unlimited food buffet line, with nearly  26,000 choices (plugins) to chose from.  Even if there are a few things you don't like, you are still able to find boundless options you love.  A plugin is a tool added to the website that allows web designers to enhance the user experience and add functionality as needed.  Plugins are a ready made solution that can be quickly added without costly coding (programming) solutions.
WordPress is used by small and medium sized businesses as well as Fortune 500 companies.  Maybe you have heard of a few of these companies: Intel; Coca Cola; Wall Street Journal; Pepsi; UPS; Nikon; Samsung and The New York Times?  Yep, they all run WordPress and that was just a small sampling.
We  frequently receive this question:  "I want to sell items online but I have heard that WordPress isn't the most optimal platform for e-commerce sites.  Is that right?" The answer to this question really depends on what you are selling and the quantity of  items you will be selling.  Yes, absolutely you can build a successful e-commerce website with WordPress.  If your site is 100% dedicated to e-commerce then we might suggest a platform called Magento.  Check out this link for more information on Magento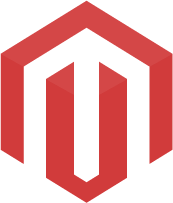 Just like WordPress, Magento offers open architecture, but how good is Magento at online e-commerce, you ask? Well, let's just say that the company is 100% owned by eBay, and as we all know eBay can sell stuff and they do it rather well!
When deciding on which platform will best suit your business needs a simple rule of thumb can be followed. A company that is more focused around its story and why they are best in class should focus on content and the WordPress platform is your best bet.  If your priority is the quantity of transactions then the Magento platform will more likely meet your needs.
We like to make the distinction between both platforms because at Loud Sky Media we often encounter large companies that are not in the online e-commerce business, but have decided for whatever reason to build their website using an e-commerce platform when a content based platform, such as  WordPress should have been the appropriate selection.  Just because you have someone at your company who fancies themselves an "expert" in web design or development doesn't mean they are equipped or able to build a successful website, which ultimately could drive your success or failure.
If you would like to learn more, please contact us and we will gladly provide you examples of web sites that are successful based on some of the information we have provided you.