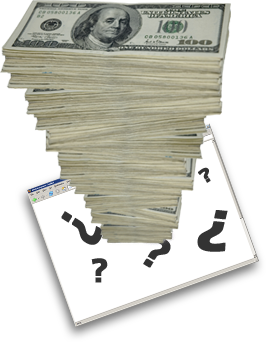 A mere decade ago if you wanted a website built you were forced to pay exorbitant sums of money and hope the experts designing and building it knew what they were doing.  It was a painful process, but your choices were limited and the race to the internet forced you to make quick, costly and often uninformed decisions.  Your website is the digital storefront equivalent for all of your clients.  You only have one opportunity to create a lasting and transformative first impression.   If your storefront is outdated, tired looking and generally lacking in style then your customers will search for the latest and greatest elsewhere.  Unwittingly you have driven potential customers into the arms of your competition.
One of the most common challenges we encounter is not the website itself, but the inexperience of the individuals who are responsible for overseeing the website and all things associated with it, such as social media.  You wouldn't want someone who has completed 10 hours of flight instruction flying a commercial airplane, much like you wouldn't want someone who dabbles in website design and creation responsible for your entire online presence.  We can help you and we can teach you.
We can evaluate your website, as well as analyze your social media performance.  A great example is Facebook. Most small to medium sized businesses with less than $500K a year in sales have a Facebook page,  not because it is necessarily the best marketing strategy but moreover due to the fear of not being represented on Facebook.  However, does your company really need to spend time and energy (not to mention money) on having a Facebook page? Ask yourself who your audience is? Does your audience gain any benefit from your Facebook activities? We will help you understand why social media is so important and more importantly how much and what type(s) of social media your organization should be engaged in.
We have talked at length about the importance of ensuring your website is designed and deployed correctly, but what about SEO?  SEO or "search engine optimization"  is probably the most critical and misunderstood aspect of website development.  All successful websites need to deploy SEO,  but unless you understand the basics you might be paying good money, with no results to show for it.  Loud Sky Media will help to educate you on SEO and why it is paramount to your success.