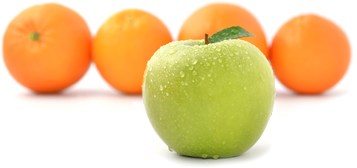 You might have the greatest idea, company, product or service in the world, but unless you know how to share it, you have nothing. When Al Gore invented the Internet (just kidding) – when the Internet was invented, advertising, marketing and branding were also reborn.  In a few short years of the Internet's growth, companies either adapted and changed the way they conducted business or they became part of a death statistic. For those companies that are making a half-hearted attempt at embracing the Internet, death is near.  The days of taking out an ad in the Yellow Pages are behind us.  The Internet is one tool in which your voice can come through as LOUD as you want.
How do you differentiate yourself from your competitors, and how do you make your audience remember you?  Loud Sky Media was created because we believe in straying from the normal.  We look at the issue at hand from a completely different angle. We see the opportunity when you might see frustration.  Loud Sky Media believes that every company should have a brand. A brand can be associated with a product or simply a service you provide. A brand is something that reminds others what you do.
We want your customers to engage in three core objectives.  These core standards drive action to your company or organization.  We look at advertising, marketing and the social sale in terms of how you will succeed.  Social sale? Oh yes, this is a new term you will be hearing a lot more frequently.  Basically, the social sale is how a customer or client acts after buying or interacting with you.  The holy grail is to get a peer-to-peer recommendation.  What can Loud Sky Media do for you in regards to the Social Sale? Plenty, but we are smarter than that to share our knowledge on the web.
Call or email us, and we can talk about solutions for your industry.