Project:
The Middle Class Millionaire Plan
It's time to get a Financial Fitness Plan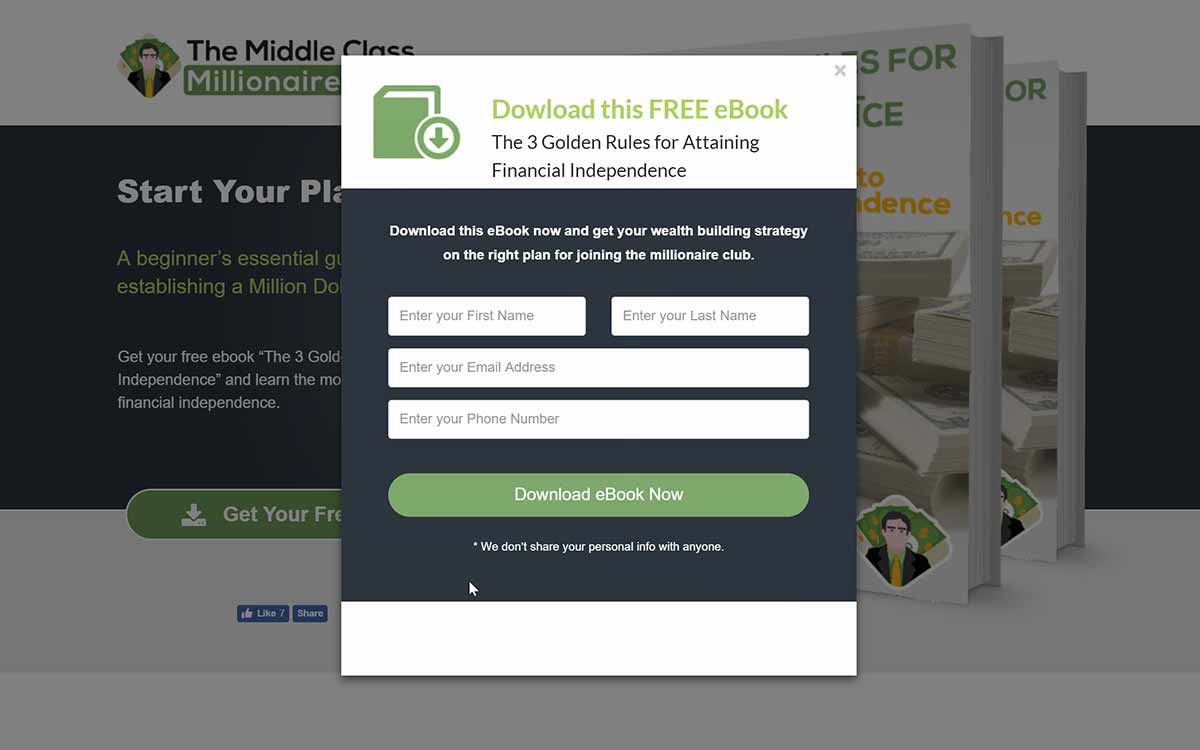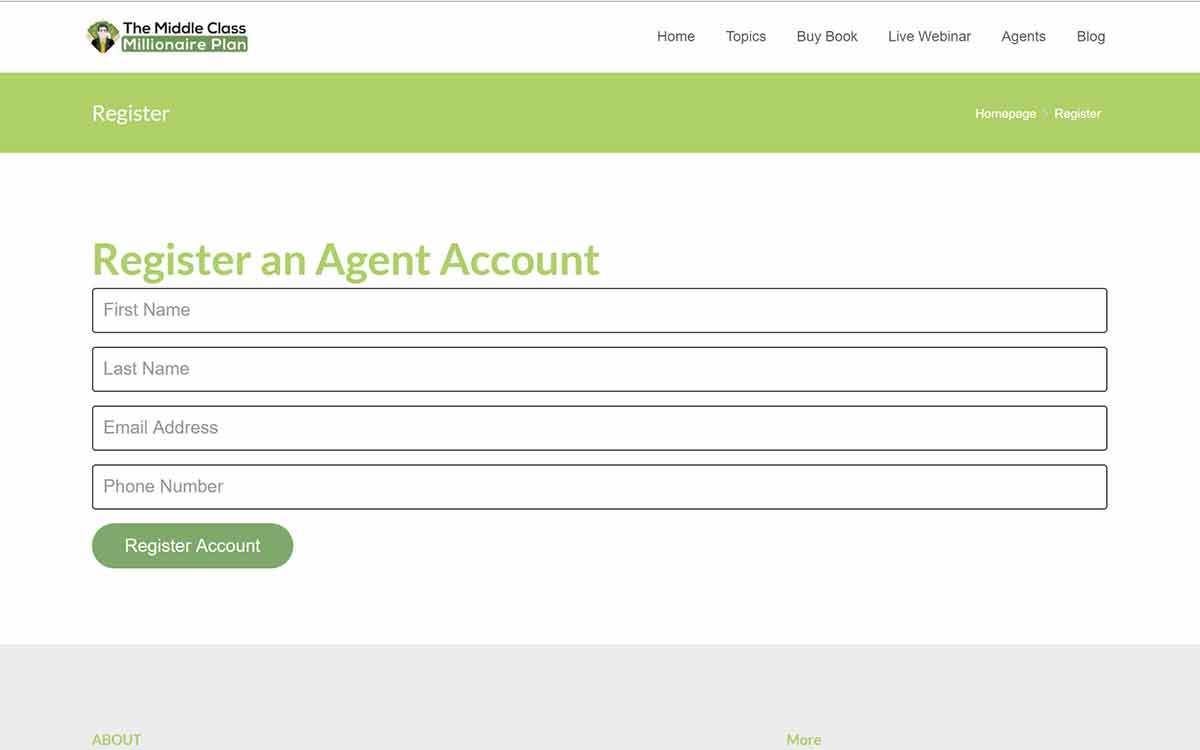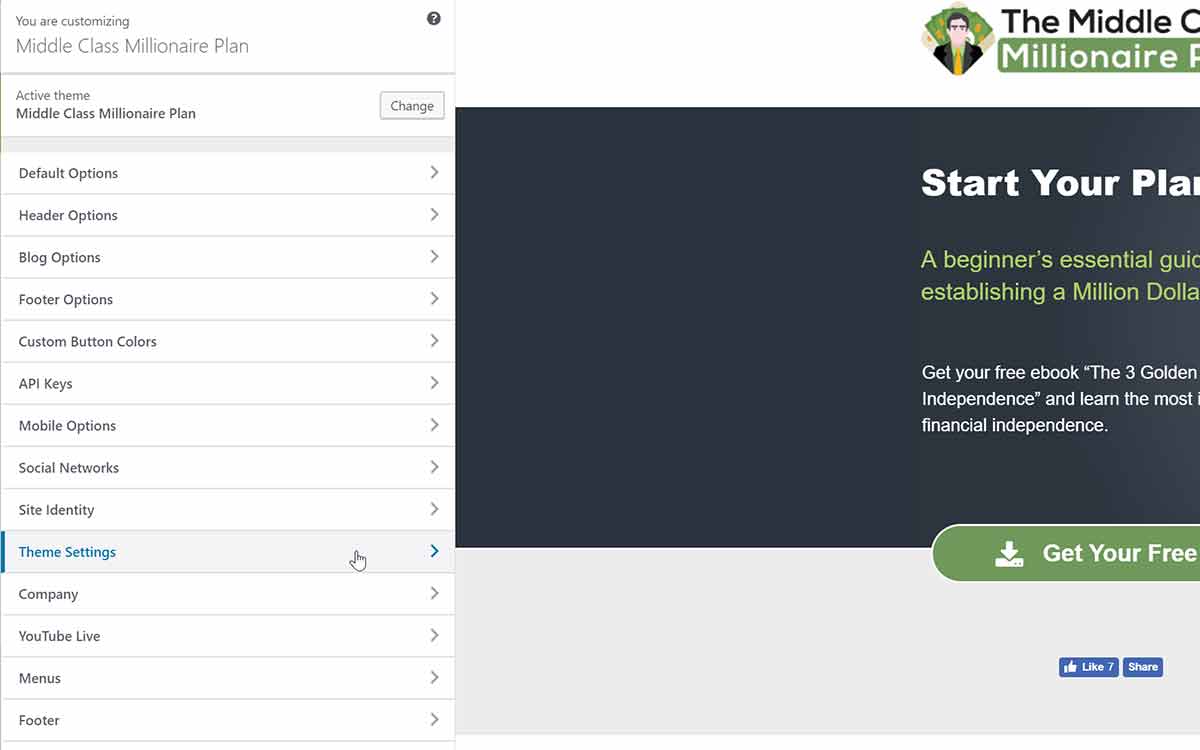 About the project:
Karl Schilling, the Founder of the Advocacy Network has authored a new book The Middle Class Millionaire Plan. The Middle Class Millionaire Plan teaches you how to obtain financial independence by implementing the 3 golden rules.
The goal of the website is to promote the new book, generate leads by offering a free white paper, and to provide an agent portal for others in the industry to sell the program.
Project Details:
Client: Karl Schilling
Result:
A responsive WordPress theme was customized to fit the demands of the project.
An effective call to action button triggers a modal window containing the lead capture form which, when successfully submitted, automatically sends the lead an email with the free white paper attached.
The logo is vectored to allow for infinite scaling for print.
There's a lot of functionality under the hood of this website. So, let's dive right in.
One of the goals of the website was to help convey the message through video. This website integrates with the NFUSZ video platform and with YouTube. It's easy to embed videos from both platforms with a simple link. A custom Visual Composer element was created to integrate with NFUSZ to display the video.
For the agent portal, a registration process was created to allow the website operator to easily moderate registrations. When a prospective agent completed the registration form, the website operator would receive an email notification with the registration details. Simply registering does not create an account. Only when the website operator has accepted the agent registration will then a user account be created. At which point, the agent will be emailed a customizable welcome email with their login credentials. All of this is triggered by a simple click of the accept button.
In keeping with our commitment to empower the client to have full control and management of their website, we have built in various controls and fields that make management a breeze.
Once agents login, they will automatically be redirected to the agent dashboard page that contains the agent specific content – which, you guessed it, is easy to manage.