Project:
All Oregon Landscaping
Trust the process. Don't relapse to old habits. Success is imminent.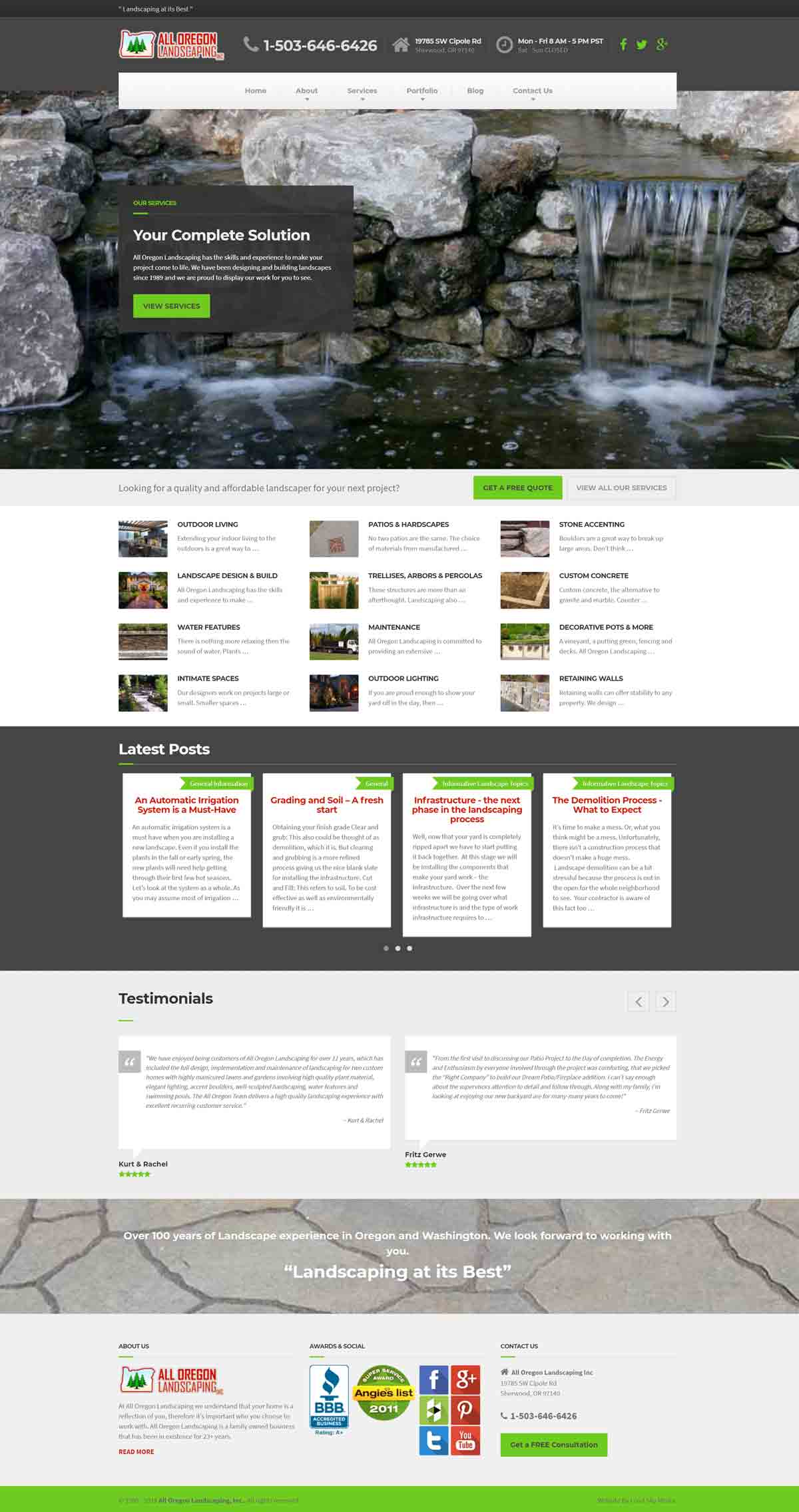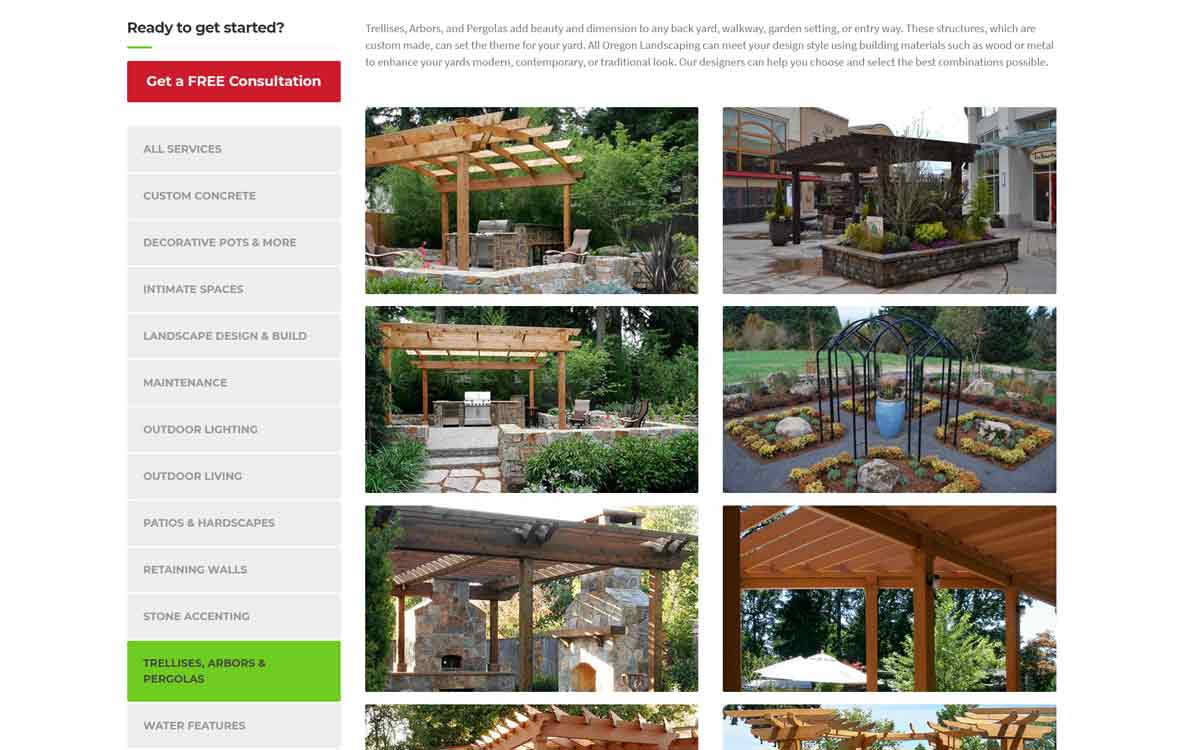 About the project:
Convincing a non computer using business owner to trust the process and trust in us to guide his business into the new Internet frontier. All Oregon Landscaping back in 2012 had a horribly ugly brown website. The owner was also paying a "SEO Expert" a lot of money per month, in return for reports of fake success for the business. Social media was a disaster with bad reviews that had nothing to do with All Oregon and their work, just mad people who didn't like workers working in the neighborhood.(Those are violations on platforms like Yelp and Google). There was a strong resistance to change to digital instead of traditional print advertising. As years went by, relapses to old habits happened but we were always there to right the ship.
Result:
Stage one was all about figuring out the requirements for the business and that included educating the owner. This was during the time when businesses owners who had any sorta website made the first page of Search Results, but times were changing fast for SEO. We fired the "SEO Expert", gained control of company's Internet assets and put forth a website that has since changed in 2015. Advocacy for business owners about subject matters that involve the Internet is a key strength of ours. Three times we stepped in to rid the unscrupulous attempts of others to make money off a trusting owner. Besides advocacy, branding All Oregon was the key goal and one that proved correct. The business of All Oregon is a visual one so that was the branding strategy as the work they did needed to be displayed. They had history and did tremendous work.
The subject matter about ranking on Search needs to be told again. All Oregon is a classic example of having a physical location that is outside of the main revenue generating area, in this case Portland. Why this is important is because Search is about the experience of the Search user, not the business. Someone in Portland will not see All Oregon in the top Search position because Search starts at the users location and works outwards. All Oregon has a Sherwood, Or address. Google does this to provide a great user experience. What a company like All Oregon needed was great content, proper site structure and a brand people would recognize. We delivered on all.