Project:
ArborPro Tree Experts
Our quest to get a business to switch to a new marketing paradigm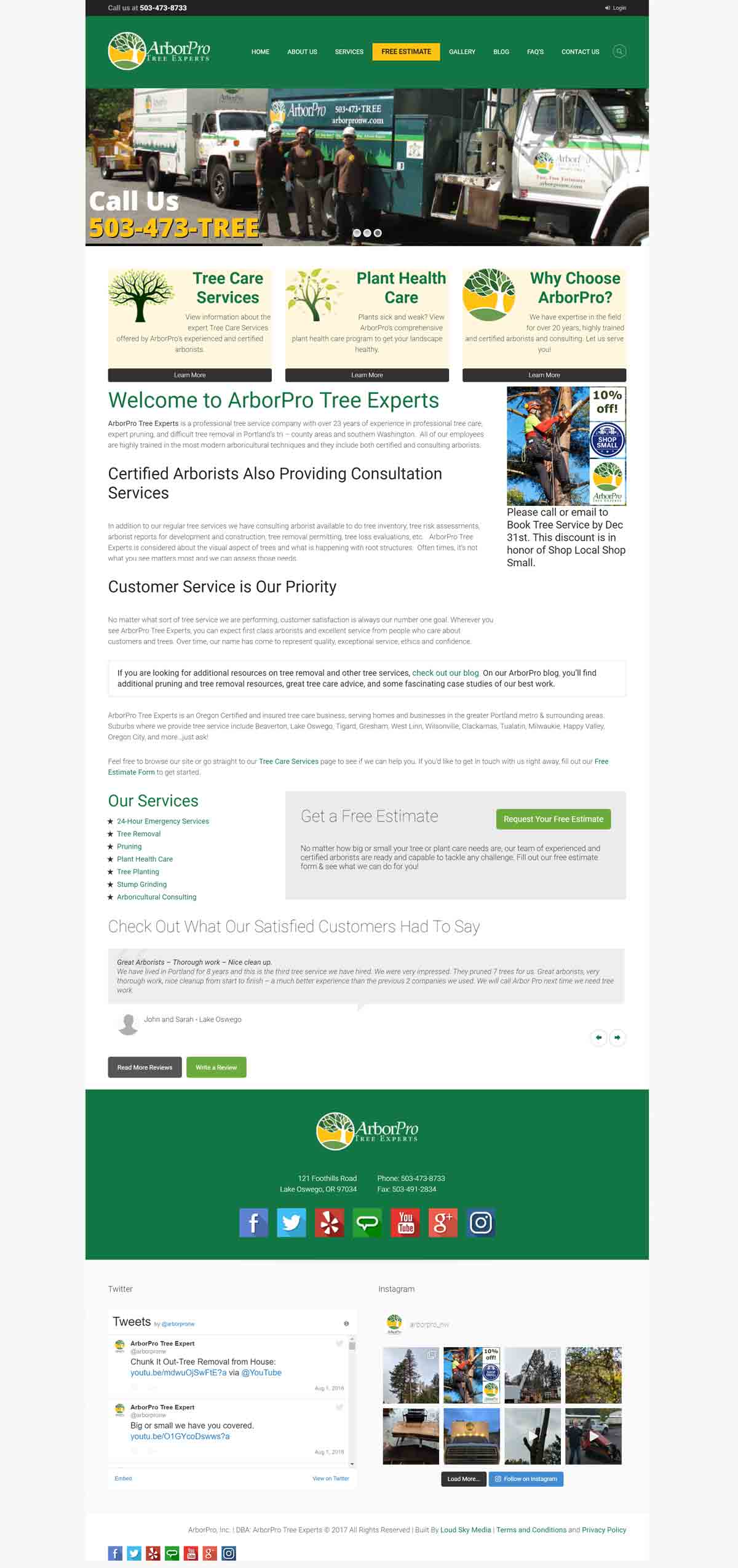 About the project:
Two main goals. One was to compete in a highly competitive industry. The second was to increase sales. Google quite frequently changes how and who gets ranked. Education is vital to small business owners who need to understand that Search (Google, Bing, DuckDuckGo, Wiki) begins local and works outwards for exposure. If your business has an address in one city that borders the city you want to get leads and sell to, you need a results oriented plan of action. We started at ground level installing proper structure and a foundation to build on. We also had to stop current ad spend with Adwords Express and provide professional PPC service.
Project Details:
Client: ArborPro Tree Experts
Result:
We accomplished and still are accomplishing our goals. It wasn't about a flashy website but getting a business to switch to a new paradigm of how they need to market their business. Content was created to personalize the business. Brand messaging was delivered using email blast campaigns, PPC ads with specific targets and goals. We installed proper analytics tracking and tools to help in gathering data which helped us turn leads into conversions (Sales). We upgraded their hosting for better security and speed, which helps in Search rankings. As a local business you must focus and actively be engaged with GMB (Google My Business). One of the hardest things for a business to get is reviews, and we helped ArborPro understand the importance of reviews and they went after it. #1 in Organic ranking for their city.